DREAM BIG
LIVE ICONIC
We at Ruparel Realty are not in the business of constructing buildings. We're in the business of creating icons & fulfilling dreams of every Mumbaikar.
Ruparel skyline is spread across various parts of Mumbai Metropolitan Region, We believe in working & partnering with best of the minds in the architecture & construction business, we are currently developing 6 million sq.ft of prime land parcel in Mumbai & Navi Mumbai Metropolitan Region. Apart from this we have already developed & delivered 1.5 million sq.ft of prime real estate in the same regions.
More than the number of sq. ft. it is the number of happy families who reside in our projects is truly satisfying. Nearly 2000 families have fulfilled their dream of having their own home in best of the homes at best of the location provided by Ruparel Realty.
We started our journey in 2000 with an aim to provide the citizens of MMR & NMMR with iconic lifestyles with best of the pricing in the industry, having delivered icons like Ruparel Palacio, Maximum Mumbai, Ruparel Ariana, Ruparel Iris, Ruparel Orion and Ruparel Panache, Ruparel Westsky across our geography of operations, we are proud to say, we've delivered what we promised.
In the recent past, we have acquired 30 acres of land in Kandivali West, 5 acres in Parel, Chembur and other land parcels in the Western and Central suburbs. We take pride in our business ethics & professionalism shown by each of our employee which is helping us grow at a fast pace.
VISION OF FUTURE
WITH IMAGINATION REACHING BEYOND
A VISION TO BUILD ICONIC
To create a dynamic world of iconic living experiences across Mumbai and its suburbs by changing the city's skyline and upgrading the spaces of its residents
A MISSION TO EXCEL & EXCEED
Working consistently with passion and honesty to provide a 'No Compromise' quality lifestyle home to every Mumbaikar within the prime locations of the city while adding value to their lives in real sense
ICONIC COMPANY
ICONIC PROMISES TO KEEP.
Provide maximum in-city living at its best in the heart of Prime Mumbai West

Located in the most established prime in-city neighbourhood of Kandivali
less than 20 minutes from all key hubs within Mumbai.

Move up 10 million Mumbaikars to an iconic address

This iconic tower is set amidst 2.21 acres and is set to become a landmark for the location

Lifestyle of maximum luxury perfectly tailored for your family

Perfectly-tailored premium amenities offer you and your family the best of everything
that an address in Mumbai can offer.

Provide maximum efficiency with zero space wastage

Make the most of the efficient layouts, world-class finishes and fitments
as well as cutting-edge technology within the home.

Guarantee maximum value per sq.ft. and minimum lifelong cost of ownership

Enjoy entry point prices, the lowest maintenance costs, maximum rental yields
and unbeatable investment benefits

Handover the dream home of your choice with complete assurance of fast delivery

Efficiencies of construction and cutting-edge technologies ensure you get
the keys to your home in record time.*
CREATORS OF
LANDMARKS IN REALTY
Ruparel Group has constructed numerous Commercial & Residential landmarks known for their contemporary, cutting-edge technology and high functionality.
The name behind "Ruparel Realty" is Mr. Mahendra Karsandas Ruparel. Under who's vision, guidance, unmatched wealth of knowledge & experience of the real estate industry we were able to create an iconic range of commercial and residential projects, His guidance and mentoring has made it possible for his family members to actively contribute and enhance the business.
Mr. Mahendra Ruparel
Chairman
Founder and Chairman of Ruparel Realty, he has been the icon of principles, endurance and success. A true entrepreneur in his own right, it is his vision that has enabled the group to reach these unparalleled heights of success.
Mr. Amit Ruparel

Managing Director

Holding a Bachelor's Degree in Electronics Engineering from Mumbai University, he has been involved with the design, construction and corporate planning functions. A visionary leader, it is his passion and commitment that has shaped the organization and embedded

the culture with diligence and integrity while making quality consciousness an integral part of the work ethic.

Read more

Mr. Sanjeev Chandiramani

COO

An accomplished and astute Real Estate professional with a Masters Degree in Management Studies having over 20 years of dedicated work experience in the Real Estate sector, he brings to the Organization expertise in the areas of Land, JDAs, Government Approvals, Fund Raising, Fund

Deployment, Deal Structuring & Asset Monitoring. He has multiple institutional relationships and his strong financial & administrative skills will enable the Group to deliver end-to-end solutions and effectively achieve its business goals & objectives.

Read more

Mr. Milind Dalvi

VP - Projects

Experienced Head of Projects with a demonstrated history of working in High rise buildings. Skilled in Negotiation, Construction, Engineering, Project Planning, and Team Management. Strong program and project management professional with a civil focused

in BE CIVIL from Tatyasaheb Kore Institute of Engineering & Technology, WARANANAGAR.

Read more
Mr. Rahul Kamathi

Head Architect

With over 20+ years of experience in field of Architecture and Interior designing, he has worked on a variety of projects ranging from Residential Townships, Mixed Use Commercial Complexes, Institutional Buildings, etc. A year 1999 passout from Sir J.J. College

of Architecture, he has worked with a variety of Architects and Developers. With a strong flair for design and proficient space planning within the framework of authorities, he continues to create iconic structures Ruparel Realty is known for.

Read more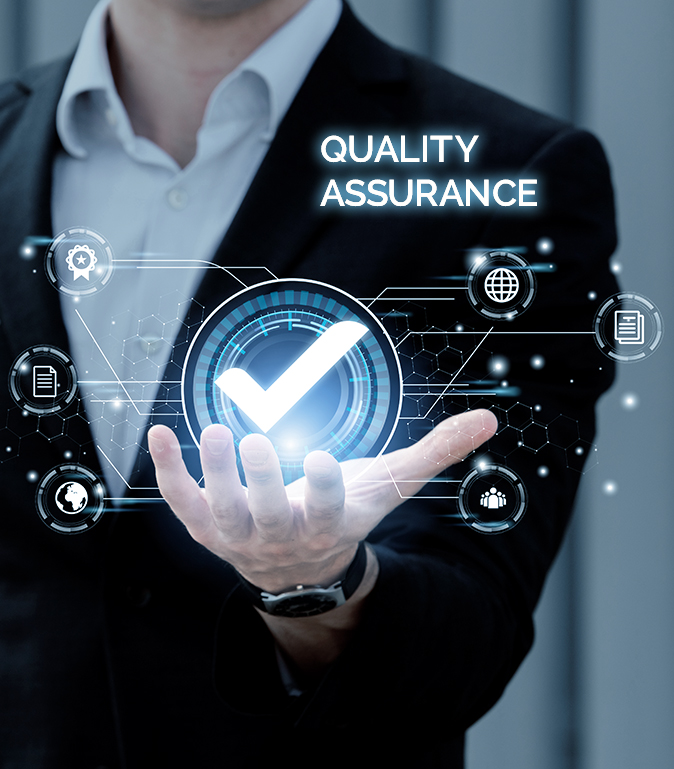 WE NEVER COMPROMISE ON QUALITY
At Ruparel, we provide the best and accept nothing short of best. This is the way we keep improving & proving our higher quality standards with every project we deliver. As the customer's expectations grow and keeps changing every day we set benchmarks based on their expectations. We are extremely proud to say that we set newer and higher benchmarks with every project we execute.
Reasons for our Benchmark projects:
Construction par excellence
World class, state-of-the-art facilities
Eco-friendly residential & work spaces
Strictly adhering to the project completion timelines
100% Guaranteed title
Absolute value for money