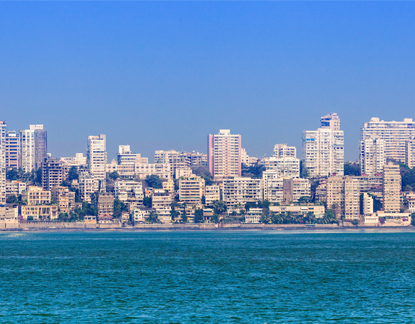 2019 Budget brings
hopes for the real
estate industry
Budget 2019 has definitely brought some relief and hopes for the home buyers and the developers as it was anticipated. After a long low spell, finally some silver linings could be seen as a good number of direct and indirect measures were proposed for the revival of the real estate industry.
The first measure taken by the Government was extending the period of exemption on levy of tax on notional rent related to unsold properties - to two years from one year. Real estate developers have welcomed the measure which is expected to boost the demand which has been stagnant for a considerably long time.
In the interim budget 2019, the proposed of tax sops are also expected to persuade buyers to invest in second houses. The announcement that buyers who possess up to two self-occupied properties do not have to pay any notional rent tax on them is surely going to encourage the buyers and move the unsold inventories. Additionally, the extra savings in the hands of the second home buyers might push them to invest further in real estate.
The budget 2019 has also proposed rollover of capital gains up to Rs. 2 Crore for buying two houses compared to just one as per the present norm. Under Section 54 of the Income Tax Act, this rollover benefit can be availed once in a lifetime. This announcement will surely entice eligible buyers to invest on two properties which again would give a boost to sell.
Affordable housing sector has been going strong for some time now. The announcement on the tax deducted at source or TDS threshold increment from Rs 1, 80,000 to Rs 2, 40,000 is expected to provide relief to small taxpayers. This will surely boost the affordable housing segment, further.
"For making more homes available under affordable housing, the benefits under Section 80-IBA of the Income Tax Act is being extended for one more year to the housing projects approved till March 31, 2020," said Goyal during his budget speech.
Though not directly related to the real estate industry, another important announcement is going to be proved beneficial for the real estate sector. The proposal to offer a full income tax rebate to small and medium-scale taxpayers will have a positive impact on the real estate industry – experts think. A full income tax rebate for those whose taxable income is up to Rs 5 lakh is also expected to bring relief to home buyers and that will bring a boost to the industry. To know how real estate industry is going to shape up in 2019, you can read here
To sum it up, for real estate industry, the budget was optimistic; with a few positive announcements which would surely help the industry to revive when implemented.